We Create Content for You
Content is king. We also create perfect content for your perfect systems. Whether it's the right layout of information, engaging texts, adding multimedia content, or preparing campaign keywords.
Copywriting is an important part of SEO in-page. It's about using the right formulations and setting keywords in the content to make the text clear, engaging, understandable, and sufficiently concise in this fast-paced era. However, it is still optimized for search engines, supporting keywords and alternative expressions.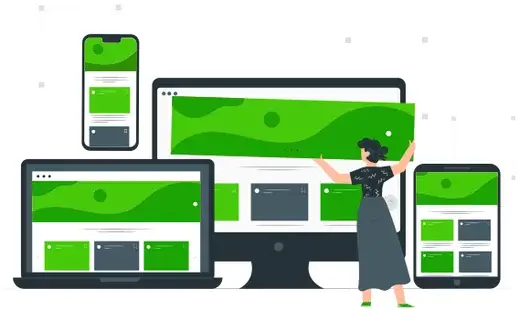 We Will Help You with Content
Content Creation
Content, banners, slideshows, photos, and thematic presentation videos.
Copywriting
We will modify texts to satisfy both the customer and the search engine.
Management
You don't have to worry about website management at all, we can do everything for you.
Newsletter
Need to send important information to all clients? We'll take care of it.
Create Content and Presentation Videos
Do you need to promote your company or business on social networks like IG, FB, TikTok, Youtube, websites, or TV? Take your business to a higher level by creating a modern video that will showcase your product or important event.

Company Description
We'll start by describing your business or company with clear effects.
Promotion of Event / Product
We'll highlight the event date or the products you need to mention.
Link to Website
We'll refer customers to your website, and include contact information such as email or phone number.
Call to Action
An invitation to order or make a reservation.
Image / Event
Reminder of an event, anniversary, or simply a fresh and fast-paced presentation.
We Create Content for You
Multimedia in Content
Videos, Spots
Banners, Flyers
Slideshows, Presentations
Newsletter
Template preparation
Client selection
Targeted and conversion email delivery