Custom Portals and Solutions
Custom portal solutions not only precisely address the needs of a specific agenda but can also be connected to existing information sources and systems, so that users don't even feel like they're working in a separate application.
In such developed applications, you can take advantage of SSO, have a standalone application created for you, or have it incorporated into your existing portal solution, so that users can work in the same familiar environment.
We can create specific customized solutions such as configurators, reservation systems, synchronization processes, records, AI integration for effective portal work.
We Incorporate AI
Artificial intelligence is very helpful in efficient work and leads to better results. Its range of applications is very wide, and we are pleased to include AI in systems to make work more efficient and achieve even better results.
We Develop Specific Customized Systems and Portals
Invoicing
Management
Invoices, records, PDF to email
Bank
Integration
Synchronization with the bank
QR Code
Generators
For easier payments
Interactive
Graphs
Calculations and analysis
Online
Configurators
Calculations, calculators
Reservation
Systems
Reservations, orders, payments
Synchronization
Processes
Data transfer between portals and systems
Benchmarking
Modules
Graphs and tables
Records
Systems
VVV Most, Unipetrol, Salon Praha
E-learning
Portals
for schools
CRM
Portals
relationship management system
Mobile
Applications
for android & iOS
Newsletter
Solutions
Sending offers, special prices
Form
Creation
Data processing through forms
Management
Applications
Registration, tournament, process management
Online
Applications
Applications for grants, funds, contributions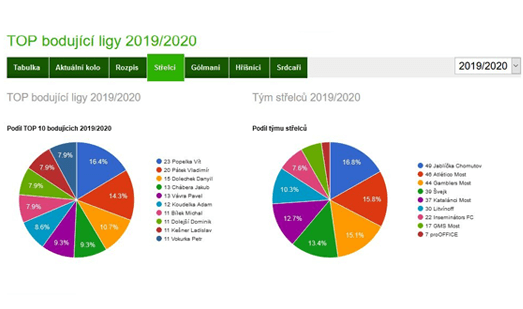 Interactive 2D and 3D Graphs
Do you need to visualize the top 10 scoring players or display data such as the sales of different groups over time? Interactive graphs are the right solution, with color-coded divisions for each group providing better clarity and comprehensibility to the graphs.
Application Programming Interface (API)
The purpose of API is to ensure communication between two applications that exchange data with each other. It allows you to utilize pre-programmed solutions and integrate them into your own websites or software.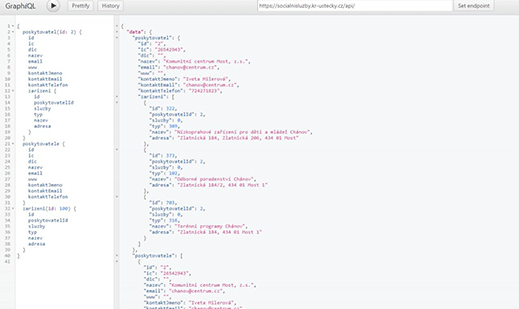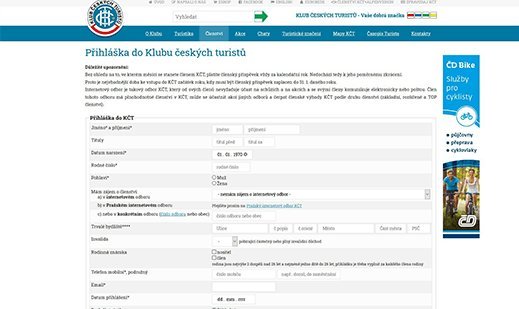 Registrations / Registrations
Online registration forms are now part of many websites. This makes your work easier and saves time for both you and the client. With our system, you will be able to create such a form completely by yourself.
Cash Register Systems
If you are looking for a cash register system for your restaurant, guesthouse, shop, or rental, you are in the right place. We will create a system for you according to your requirements with easy operation.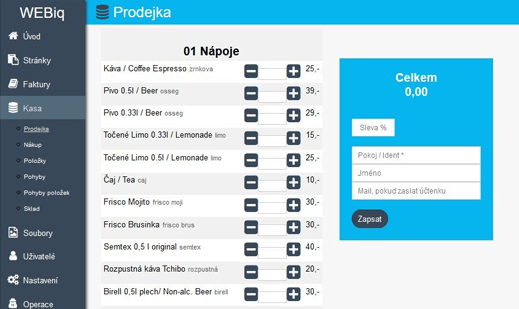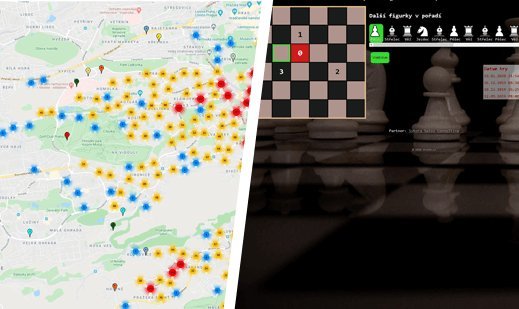 Gaming and Mapping Applications
Do you need to create a gaming puzzle or modify a map to display only specific points? We can help you with all of that, just fill out our contact form or give us a call.
Configurators
Does your business require precise calculations with the selection of additional values? We can create an online configurator for you that meets all your conditions. Write to us, and we'll definitely come up with something.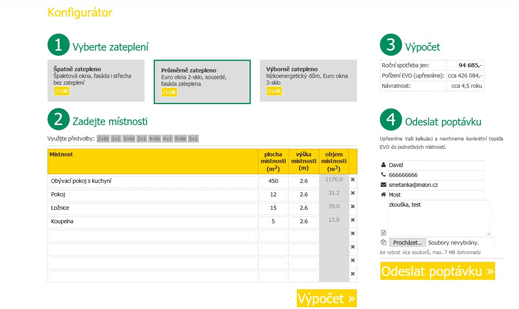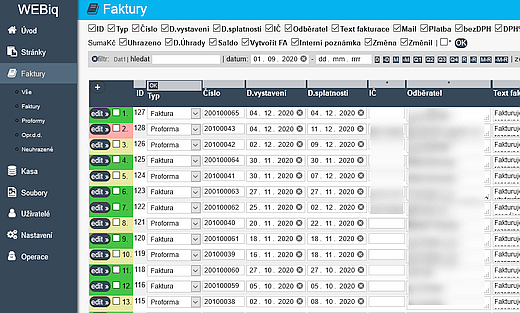 Online Invoicing Systems
Linking invoicing to orders, generating PDFs to email, QR codes for easy payment, and online records including reminders, calculations, summaries, and graphs for a given period.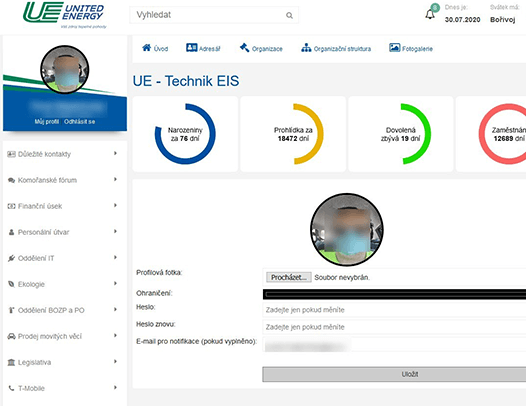 United Energy Intranet
Tvorba webových stránek
The main activity of United Energy (UE) joint-stock company is the production, supply, and sale of electric energy, heat, and certified building products.
The heat source is the heating plant in Komořany near Most, with a combined heat and power output of 239 MWe. United Energy is one of the most significant independent producers of heat and electric energy in the northern Czech Republic.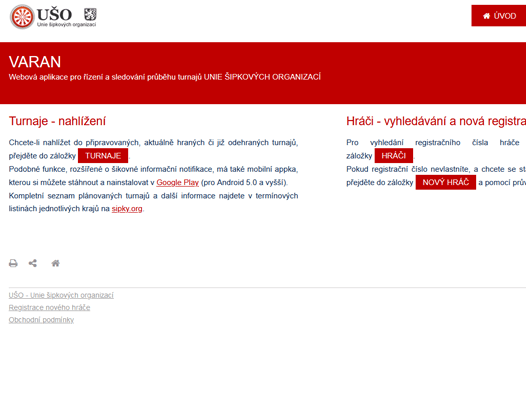 Turnaje.org
Tvorba webových stránek
The web application allows for complete online management of tournaments, from registering participating players, through drawing lots and processing results, to final outputs in the form of the final rankings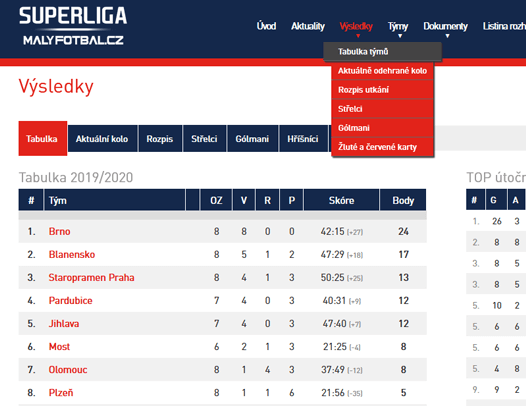 Superliga.cz
Tvorba webových stránek
Vytvořili jsme webové stránky pro ligový portál www.superliga.cz, na kterém naleznete odehrané fotbalové utkání, aktuality, informace a jednotlivých týmech a jejich výsledcích.