Successful e-shop with SEO
Why choose our solution for your business?
We exceed the competition in system speed (response time), system validity (100%), SEO, ratings from independent audits (100%, A+AAAAA), and excellent positioning.
Thanks to our system's smart core, we can customize the e-shop to your specific needs. We can easily incorporate your specific requirements.
A successful shop is built on the right core. We can provide you with objectively measurable shop values up to 100%. And we can transparently document it.
Be successful in online sales
Easy content management
directly on the website
Change content, items, images, links, tables, multi-upload documents, and more using our content management technology and Drag & Drop.
Up to 50x faster
response time
Clean code = much faster response time for the shop. No framework and unnecessary elements that would slow down application performance.
Many integrated
modules
Magnifier, Autocomplete, Favorites, Exports, Sitemap, EmailForm, Sharing, Photo Gallery, Polls, Submenu, and many more.
Mobile website
(responsiveness)
Mobile design is used more today than on regular PCs. The website will be suitable for visitors with mobiles, tablets, and other mobile devices.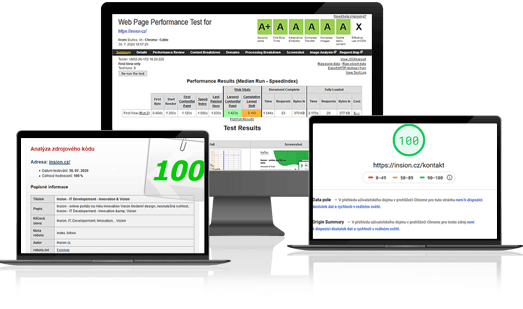 Perfect e-shop optimization
With optimization (SEO), you will have a great presence on search engines. We ensure that your pages in this system are 100% valid and display correctly on all types of browsers. You don't have to spend a lot on advertising to surpass your competition. Our website will take care of it for you.
HTML5 standard = compatibility, consistency across devices (PC, mobile, tablet, Apple, Android, ...)
100% valid - completely error-free
extremely fast response time in "ms", unmatched speed
with autocomplete in search with relevant results
quick purchase - shopping window is displayed directly in the window
convenient and automatic loading of additional item listing pages
constant visibility of the top bar including the cart and search
constant visibility of the left menu even when scrolling down
magnifier for product images
SEO parameterized filters directly in URL
main categories accessible through expanding "from the logo"
shows shipping directly on the product
motivates with free shipping
possibility of multiple categories for one product
product variants - possibility of custom code and price
intelligent variant grouping
bulk changes - price adjustment, label editing, content additions
content administration with Trash for deleted records and files with recovery options
integration with accounting systems (e.g. POHODA) and bank
EET
integration with Google Analytics, Verified by Heureka.cz, Reviews by Zboží.cz
item sorting priorities - placing items at the front
automatic calculation of delivery day, e.g., "at your place on Tuesday". Takes holidays into account.
integration with social networks (Facebook, Twitter, Pinterest)
shows visited products
intelligent suggestions for related items
automatically offers gifts in the shopping cart to encourage purchase
quick editing both at the front (for the page and product - adding, deleting, editing)
changeable space above and below the menu
supports quantity prices (e.g., a different price for 10 pcs or 20 pcs)
dynamic effects - menu, carousel, sliding images/text, expanding, tooltips
code minimization for transmission thanks to compression and cache
menu with image previews
remembers visitor's unfinished cart
Loading from ARES based on ID number
Email validity check, spellchecking
exports to zbozi.cz, heureka.cz, Google Shopping
fast loading of content for visitors with intelligent dynamic image loading
SEO pagination + SEO search
FontAwesome icons as images
mobile version - tablets and mobiles, responsive design
address, street, and ZIP code autocomplete
synchronization with external systems (B2B, economic and accounting systems)
Selected e-shop references
We have many operating online stores, so we only mention some of them. Come and have a look at them.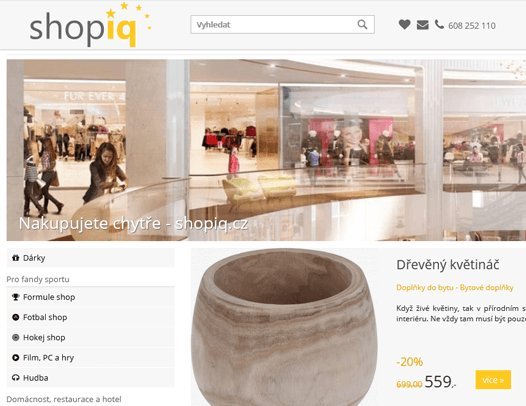 SHOPiq
E-shop, solution, logo, marketing, imports

Here you will find offers in areas that can be used by almost every household member. The Gifts section is interesting, where you will find a lot of unconventional products. For fans, we have fan items from Formula 1, football, and hockey.

The health section will make your life more enjoyable with relaxation aids and accessories. And we have many tips for a more luxurious life, from watches to beautiful clothing.

Programming Consulting Graphics Operation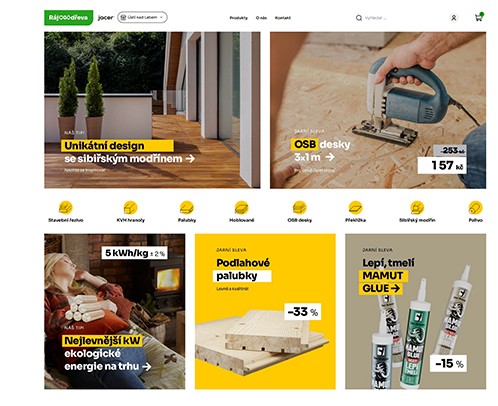 Jacer Ráj dřeva
E-shop

We have been dealing with wood production since 1992. All processed wood comes from Czech forests and is processed in our sawmills. This allows us to control the quality throughout the production process and produce construction timber according to the most demanding criteria.

During the creation of the e-shop, a directory was created for each branch in Ústí, Hradec Králové, Prague, and Plzen

Programming Consulting Operation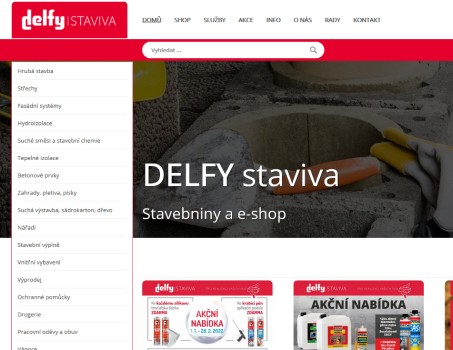 Delfy Staviva
E-shop

We offer, in addition to a complete range of building materials from all well-known suppliers, delivery of the purchased material by us.

We provide transportation with trucks with hydraulic arms, tipping trucks including hydraulic arms, and lightweight delivery trucks.

Programming Consulting Graphics Operation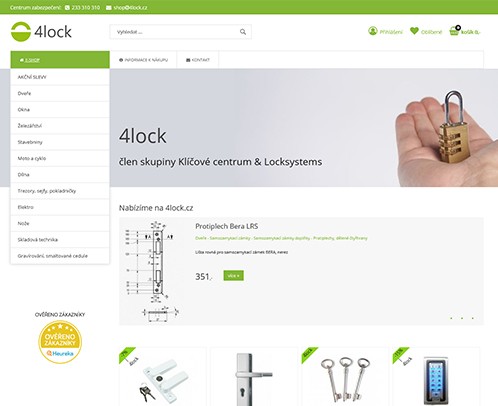 4lock
E-shop

4lock, a member of the Key Center & Locksystems group. We offer 4lock - fittings, safes, door fittings, interior handles, entrance handles

Programming Graphics Consulting Operation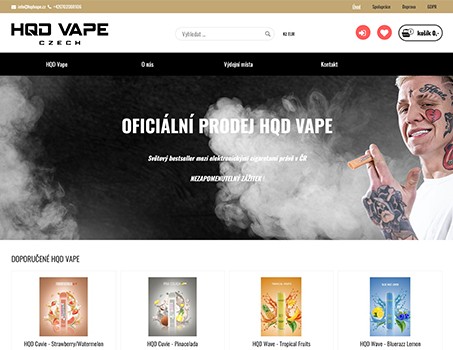 HQD Vape
E-shop

We are 4 long-time friends and, among other things, HQD disposable cigarettes connect us - No charging, no coil replacement, and no more searching for e-liquid. Just take the vape out of your pocket and enjoy its great and intense flavor!

Programming Graphics Support Operation
Selected references - Eshops